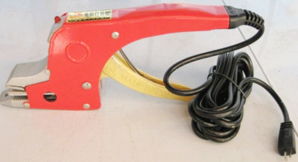 Add to Favorites
Share
ZWE88 XS Spot Welding Electrodes
Payment

Origin

China Mainland

Minimum Order

10

Packing

Pieces
Product Detail
ZWE88 XS Spot Welding Electrodes Features:

1) Available for 1-color/2-color printing.

2) Every function is controlled by microprocessor, A variety of printing mode to choice, operate easily.

3) Four figures automatic counters.

4) Adjustable Printing route and speed, meet the different requirements of printing.

5) Working table?printing head and ink plate can be adjusted to front, back, left, right and level.

6) The pressure of printing head is adjustable.

7) "Inking twice, printing once" for thick ink film.



3
YRS
ACC Equipment Co., Ltd
China
Favorites